Recycled waste has more uses than you think; it can be turned into beautiful artistic pieces by talented artists, and provider a unique and colourful addition to home, office or anywhere else. Here are a few of the best artists that turned garbage into something quite useful.
In our modern world of strange and amazing arts, it's not surprising to note that some of the most creative of artworks come from waste materials. Call it trash, but for some people it's a means of being creative and creating amazing art works from something unconventional.
One of the best artists when it comes to recycled materials is Aurora. As an artist, Aurora enjoys working with various recyclable materials, and she makes collages from junk paper, and has created unique sculptures from various types of debris. Below is one of her works:
Image credit: Aurora Robson
Jane Perkins is another talented artist that works with objects she finds every day. She has a degree in textiles and she creates magnificent works with a variety of objects. Her speciality is reproducing portraits and famous artwork using waste products, which she never changes the colour of.
Here is an example of Jane Perkins' work: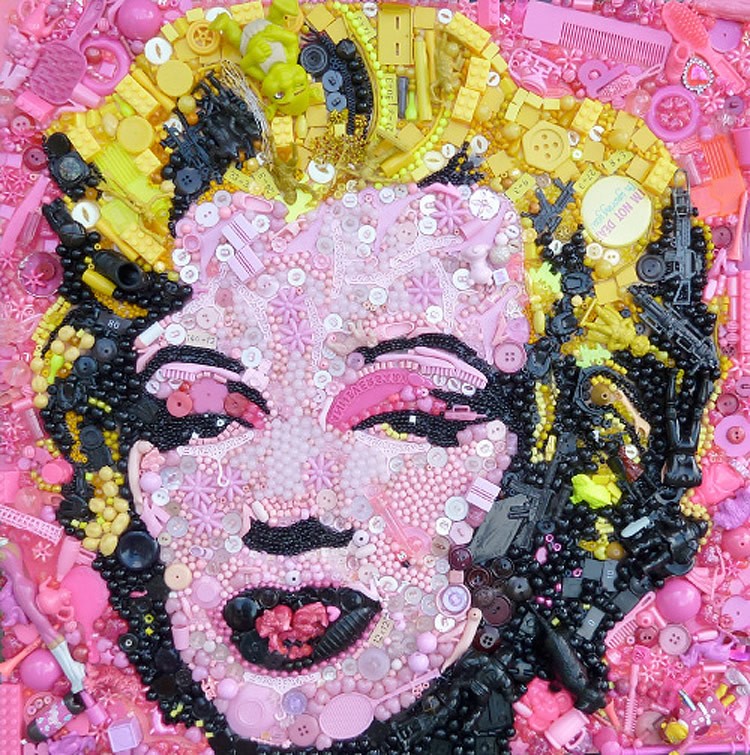 Image credit: Jane Perkins
Makaon is an artist based in Japan and he uses the traditional skills of origami when he creates his work. However, there is no is no paper involved; he uses recycled drink cans instead to create sculptures of popular characters that include Hello Kitty, Darth Vader and Pokemon. His end results are usually very impressive and he has a true and unique talent.
Here is one of his works, depicting the popular Mario Brothers.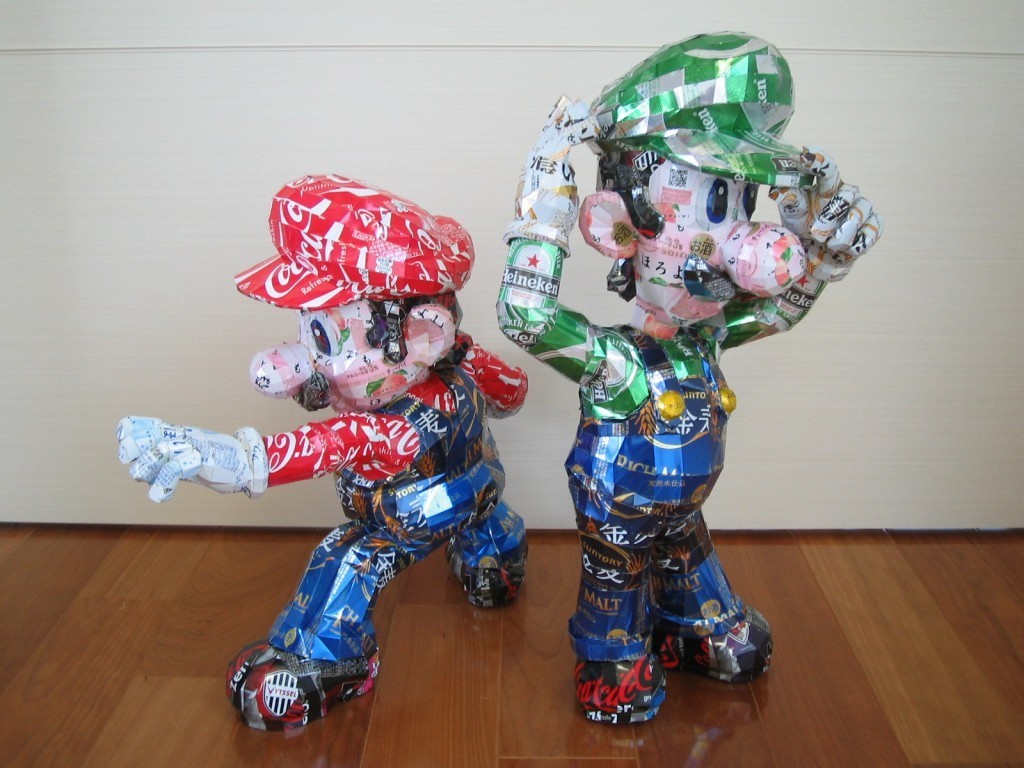 Image credit: Makaon
Michelle is another artist that works with recycled materials and she has been an artist for almost two decades. She creates sculptures from these materials and is often commissioned to do work for various businesses from specific materials that they send off to the trash. This helps to spread the message of recycling, something that she has a big passion for.
Here is an example of one of Michelle's works:
Image credit: Michelle Reader
Susy is an artist inspired by photograph that people simply forget about, like the ones you stuff in a drawer. Although this is not always considered recycling, Susy uses these photographs by fixing them onto pieces of foam, which gives a fantastic result. These sculptures have a pixelated look that is simply amazing and truly inspirational.
Here is an example of Susy's work: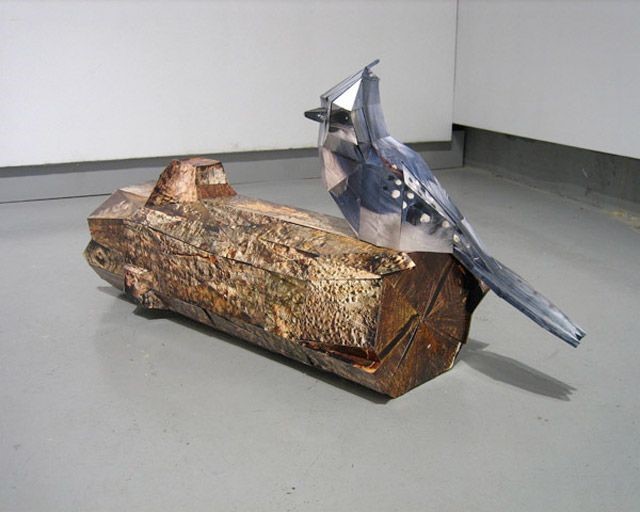 Image credit: Susy Oliveira
David Edgar is an artist and sculptor with a background in the steel industry, in which he worked for more than 25 years. He then moved on to plastic, specifically detergent bottles and now runs a website called Plastiquarium. He showcases the magnificence of marine life and he creates this from recyclable waste, specifically detergent bottles. His work is quite fun and appeals to young and old.
Here is an example of David's work: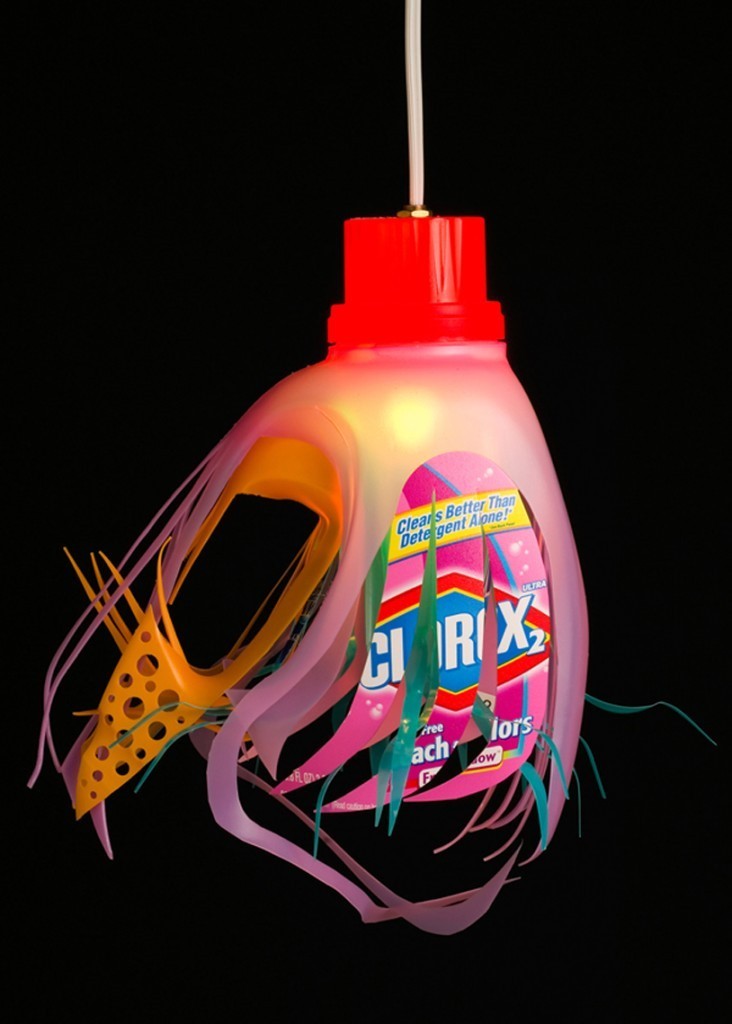 Image credit: David Edgar
Photo Credit: Creative Commons, Attribution-NoDerivs 2.0 Generic (CC BY-ND 2.0)